Bukan hanya jalan ceritanya yang kuat, KinnPorsche the series juga memiliki original soundtrack (OST) yang mendukung. Setelah episode 10 tayang, Be on Cloud merilis OST KinnPorsche terbaru berjudul Contradiction atau Paradox atau Yon Yaeng, dinyanyikan oleh Aek Season Five.
Lagu yang penuh emosi ini menggambakan perasaan Porsche (Apo Nattawin) untuk Kinn (Mile Phakphum). Penasaran? Berikut arti dan terjemahan lirik lagu Contradiction - Aek Season Five, OST KinnPorsche the series La Forte!
Perasaan Cinta Porsche untuk Kinn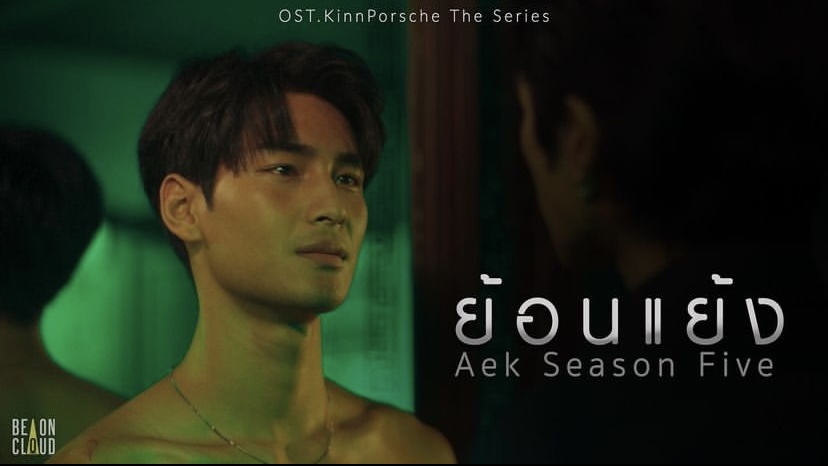 Memasuki episode 10, hubungan Kinn dan Porsche dipenuhi keraguan. Lirik lagu Contradiction ditulis berdasarkan sudut pandang Porsche yang tersakiti karena rasa cintanya terhadap Kinn.
Porsche merasa Kinn (Mile Phakphum) tidak benar-benar mencintai dan menghargai keberadaannya. Keraguan tersebut perlahan-lahan membuat Porsche frustasi dan terluka semakin dalam. Yang dia butuhkan adalah kejujuran, sebab Porsche merasa persaan Kinn terhadapnya telah berubah.
Meski terluka, Porsche (Apo Nattawin) tidak bisa menahan rasa cintanya untuk Kinn. Dia rela melakukan apapun untuk melindungi pria yang dicintai. Meski Kinn meninggalkan dirinya, Porsche akan tetap mencintainya hingga napas terakhir.
Lirik Lagu Contradiction - OST KinnPorsche (ENG)
Love, your word of love
Is opposing your stone-cold eyes
Bashing on, and holding out my tears
Knowing all too well that nothing is ever the same
Enough, just enough already with all the pretending
It's a paradox in our reality
The reason why your heart changed today
Just tell me, what I need is the truth
No need to worry, I won't hold you back
If you don't love me and want to leave me
Just say it, don't drag this over and leave it hanging in our hearts
Whether staying or leaving, still, I'm invisible to you anyway
Like, I could only hold on to your body
But it would feel nothing to your heart
Bashing on, the more we meet, the more it hurts
What am I supposed to do to bring back who you used to be?
Enough, just enough already with all the pretending
It's a paradox in our reality
The reason why your heart changed today
Just tell me, what I need is the truth
No need to worry, I won't hold you back
If you don't love me I'm ready to surrender and understand
Just say it, don't drag this over and leave it hanging in our hearts
Whether staying or leaving, still, I'm invisible to you anyway
Just tell me, what I need is the truth
No need to worry, I won't hold you back
If you don't love me I'm ready to surrender and understand
Just say it, don't drag this over and leave it hanging in our hearts
Whether staying or leaving, still, I'm invisible to you anyway
(Cause anyway, I still love you, always)